Magical realism is a literary genre containing love, revenge and the supernatural. It's the perfect genre for anyone missing Game of Thrones this summer! Are you bored with the romance novels, Penguin classics and teen vampire dramas that litter the fiction section of your local bookstore? Do you wish fiction authors would write with the reader in mind, and not just based on whatever's trendy? If you answered yes to any of these questions or if you're just looking for something new to read, magical realism may be the genre for you!
Magical Realism is a fictional genre in which unusual elements are dropped into mundane settings and are neither questioned nor explained. Magical realism originates from an art form known as "new objectivity" that was popular in Central and South America. The pieces featured fantastical elements weaved in everyday scenes. This is a great genre to explore because it offers something for everyone, while also drawing attention to authors of color who may be just getting their start.
For hopeless romantics, try:
Like Water for Chocolate by Laura Esquivel
Magical cooking skills meet a forbidden love affair, in this coming-of-age novel featuring ghosts, curses and unfair family traditions.  Tita is the youngest daughter of her family and after a series of unfortunate events, she is forced to forego marriage and romance as she participates in her family's tradition that requires the youngest daughter to take care of her mother until she dies. Her feelings of lust, grief, and frustration make their ways into the magical dishes she cooks for her family and friends, causing them to take in whatever emotion Tita feels after one bite.
For the hopeful romantics, try:
Stories of Eva Luna by Isabel Allende
Eva Luna tells her lover a series of short stories in order to entertain him. Although each one is unrelated to the next, her tales cover topics from love to wealth to revenge.
If you love a good mystery try:
What's Not Yours is Not Yours by Helen Oyeyemi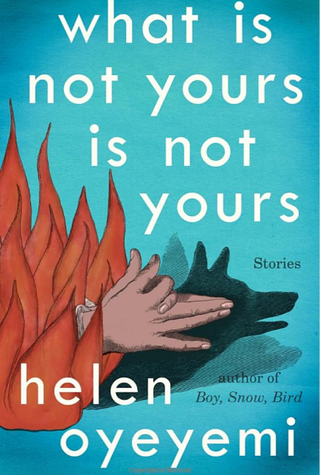 Helen Oyeyemi ties in the obscure into our daily lives through a collection of seemingly unrelated, open-ended short stories that tie together with a loose bow at the end. From death and romance to ghouls in a spooky house, the stories bring the reader into the settings forcing you to reconsider your own sanity as you peruse the pages.
If you're hoping for some LGBTQ+ representation that modern fiction often lacks, try:
Her Body and Other Parties by Carmen Maria Machado
This book features a series of short stories about the good, the bad and the supernatural. The women in the stories learn to find their strengths and confront their traumas with the help of unexplained phenomena.
If you're done Keeping up with the Starks and Lannisters, keep up with the Buendia family instead:
One Hundred Years of Solitude by Gabriel Garcia Marquez
Arguably one of the most popular magical realism books to date, this Nobel Prize-winning novel follows the ghosts and misfortune follow seven generations of the Buendia family as they seek refuge from modernization, war, and politics in the fictional village of Macondo.
These five page-turners will be sure to spice up your summer reading list as well as introduce you to something new! For more books to read, check out Davyn's inspirational summer reading suggestions!